About Down syndrome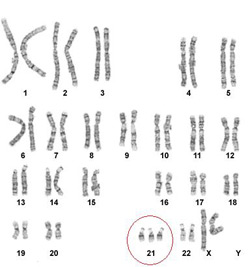 What is Down syndrome?
Down syndrome occurs at conception. The embryo has 47 chromosomes in each cell instead of the usual 46. One baby in every 800 live births is born with Down syndrome. As the child grows the extra chromosome uniquely impacts how the body and brain develop. People with Down syndrome have a lifetime of potential just like any other person.
Down Syndrome Alabama (DSA) "...believes individuals with Down syndrome will excel, discover a hopeful future and enjoy life in an inclusive and supportive community ." DSA is a non-profit organization in Central Alabama dedicated to promote Awareness, Acceptance and Advocacy for individuals with Down syndrome of all ages. DSA offers education & support programs for individuals, their families, caretakers, educators, medical professionals, service providers and the communities where they reside.
.