March 21  is Down Syndrome Day and October is Down Syndrome Awareness Month.  This is a wonderful time for DSA and members to rally together and celebrate in our communites.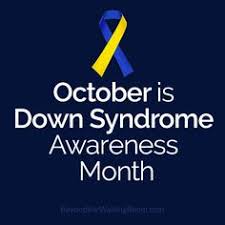 Golfers come together for this annual event to raise funds to help support DSA.  Sponsor the event or register as an individual or foursome.  Lunch and dinner are provided along with a raffle and silent auction of fabulous prizes!
STEP UP for DOWN SYNDROME
You can STEP UP and support people living with Down syndrome.  In conjunction with Down syndrome awareness month, our walk and celebration is the biggest fundraiser of the year and one you don't want to miss.
LACE UP for DOWN SYNDROME
LACE UP your running shoes and join our team of runners supporting DSA by entering area races and securing sponsorships. Running experts have teamed up with DSA to provide training to anyone who wants to get involved!
 KICK UP for DOWN SYNDROME
At our Junior Board event, join us and help to KICK UP at the Hoover Met Complex for a fun day of kickball and socializing!  Sponsor the event or register a team and bring your friends to play!
COMMUNITY FUNDRAISING EVENTS
Check out other Fundraising Events hosted by friends of DSA. If you are interested in hosting a fundraising event please click the button below.