We educate individuals with Down syndrome, their families and our community about policy issues and give them the advocacy tools they need to effectively engage with their legislators to advocate for change.
DSA strives to provide connections for healthy lifelong relationships with other families, the community and peers.
DSA aims to be the leading information source for all Alabamians regarding Down syndrome, by educating new parents and increasing overall awareness of the public about the amazing abilities of individuals with Down syndrome.
Down Syndrome Alabama is dedicated to supporting individuals with Down syndrome, their families and their
communities throughout Alabama by advancing advocacy, providing connections and promoting education.
New Parents & New Baby
Connect with others and learn about resources to help you and your new baby. Early intervention is proven to help your child thrive.
Toddlers & Preschool
Learn the steps on how to transition from early intervention to the school system along with opportunities to "hang out" with others in the DSA community.
School Age ~ K-12
Learn all about IEPs and how to navigate your child's school experience.
Ages 21 & Up
Learn all about transition from school to extended education and/or employment.
Down Syndrome Alabama is a proud member of NDSS and NDSC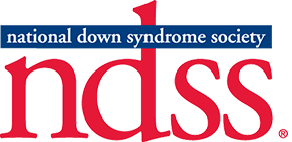 EMAIL SUBSCRIPTION SIGN UP
To hear from DSA, click the button below and register for what information you want to receive.  We will send only a few emails per month.