Important Down syndrome and COVID-19 Q&A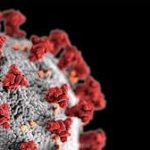 "The unprecedented spread of coronavirus disease 2019 (COVID-19) is presenting the world with a unique challenge. In our case, the pandemic calls for a united response to better understand its impact on the Down syndrome community.
Information in the Question and Answer (Q&A) document can be used to help you support your loved one with Down syndrome. It is our hope that this information will help us get through this health challenge. We encourage you to share the information in this document with you family, friends, doctors, nurses, therapists, teachers, and others within the Down syndrome community."
To access the full document, click here.