STEP UP for DOWN SYNDROME 2020
Oct 01, 2020—Oct 31, 2020
Cost 0.0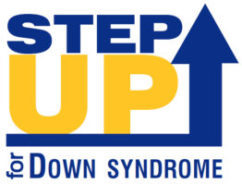 Join us during the month of October as we celebrate people living with Down syndrome at
STEP UP for DOWN SYNDROME!
More information on our virtual event and how to register your teams will be coming soon!
Mark your calendar, like us on Facebook, engage your team members, consider how you can support, dig out your past STEP UP t-shirts (or make your own), and do not forget this is the largest fundraiser of the year for the work we do at the Down Syndrome Alabama. We are dedicated to supporting people living with Down syndrome, their families and their communities throughout Alabama.